Pictured Rocks Sea Kayak Tours
Michigan's Premier Summer Adventure
All ages and experience levels
Guided Tours
2 man Double Kayaks
All kayaking gear included.
Experience the natural beauty of the Pictured Rocks National Lakeshore on a guided sea kayak tour. Our tours take you along 15 miles of stunning Lake Superior shoreline between Sand Point and Little Beaver Lake where you will view the awe-inspir ing cliffs, some rising over 200 feet above Lake Superior.

Daily Tours
Check out our tours - The longer the tour, the more you see
Tours meet at Uncle Ducky's Paddling Michigan Shop
1331 M-28, Munising, MI
Phone: 906-387-1695 or E-mail info@paddlingmichigan.com for additional information
We meet at our shop in Munising to check in. On the tour, you'll see Miners Castle and sea caves at the base of this rock outcropping. As we paddle north east towards Shipwreck Point, the magnificent coloring of t he rocks is stained by eons of water and mineral seepage down the face of the 200 foot cliffs.
The "PADDLERS CHOICE" is our most popular kayaking trip. 9am and noon
The Paddlers Choice Tour offers kayaking along the shoreline in double kayaks with all gear provided. Our guide will lead our paddlers by Miners Castle, Bridal Veil Falls, Caves of the Bloody Chiefs, Mosquito River, and the Lovers Leap Ar ch with a lunch break on shore. This is a great tour for families and people of all experience levels. Paddlers will need to bring personal clothing, water, and lunch. This tour takes about 6 hours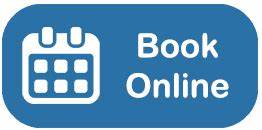 Paddlers Choice
"PADDLE and HIKE" The Complete Pictured Rocks Experience.
8-hours- One Way Tour – Miners Beach to Chapel Beach. This tour runs at 9am daily.
The Complete Pictured Rocks Experience covers a distance in the water of roughly 14 miles with a one-hour lunch break at the Mosquito River along the way. You'll see Spray Falls, Battleship Row, the Grand Portal Arch, Chapel Rock, t he Cave of the Bloody Chiefs, Indian Head Rock, Lovers Leap Arch, Mosquito River, the colored cliffs 200 foot cliffs, sea caves and Miners Castle. Expect to be on the water about 6 hours, about the same timeline as our regular day trip but you'll see many more features and formations of this shoreline because the distance makes it impossible to see on the regular out and back paddling trip. We start this tour at Miners Beach and end at Chapel Beach with a 2-mile hike to the Trailhead where our van wil l shuttle you back to your vehicle. Lunch is provided and shuttle is included.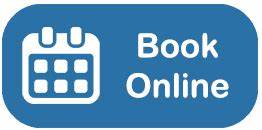 PADDLE and HIKE

3 1/2 Hours "TASTE of the ROCKS"-Three trips daily during July and August. 9am, 12pm, & 3pm
This is our half-day or (4) hour paddling trip at the Pictured Rocks and offers some beautiful views of the color stained cliffs, sea caves, and rock formations. Since we are not traveling as many miles on this trip as o thers, we like to paddle at a slower pace. This is usually agreeable with most folks that choose this trip over our longer paddling excursions. The trip covers the shoreline from Miners Beach to Shipwreck Point. In total distance you&rsqu o;ll paddle about 6 miles. We offer double kayaks.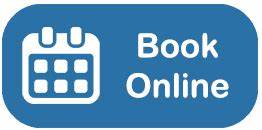 TASTE of the ROCKS
MORNING DELIGHT
Our shortest tour of caves, cliffs, small waterfalls, Miners Castle. If you are short on time but would like to get a few hours on Lake Superior this is a great trip for that type of experience. This tour has the best caves in the Pictured Rocks.  1 tour daily at 10:00 am. Great trip for smaller children over 6 years old with at least 2 adults.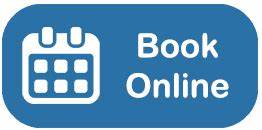 MORNING DELIGHT
The colorful stains on the Cambrian sandstone are caused by water filled with oxides of copper, manganese, iron, and other organic minerals running down the cliffs creating the beautiful Pictured Rocks.
Uncle Ducky's Paddling Michigan Guided Sea Kayaking Tours
Uncle Ducky Provides the following:

We suggest you bring the following:

Kayaks
Guide / Instructor
PFD, Padpaddlingmichigan.comdle, Spray skirt
Marine Safety Radio
First Aid and Safety Equipment
Cooler
Water shoes (provided if needed)
Rain Jacket (provided if needed)
Wetsuit w/ booties, gloves and spray tops (if needed)


Lunch: Depends on the tour you select. (We provide lunch cooler.)
Water – 2 quarts in separate containers
Camera with waterproof case of some type
Sunscreen. Bug Spray
Sunglasses – keeper strap if needed
Extra shirt, jacket, and socks
Hat with rim or visor
Swimsuit
Synthetic undergarments and knit hat in cold weather

QUESTIONS?: Call us at 906-387-1695
or E-mail: info@paddlingmichigan.com
Check In times are ½ hour prior to departure times
All times are EST.
Check in at: Uncle Ducky's Paddling Michigan Shop
1331 West M-28, Munising MI 49862

Visit Paddling Michigan for additional information about our outdoor adventures
Grand Island Sunset Dinner Cruise Around Grand Island in Christmas, Michigan.
Runs daily Memorial Day weekend -September 30th. See cliffs, waterfalls, caves, lighthouses, amazing arches, and wildlife as you cruise around Grand Island on the Uncle Ducky cataraman. A complimentary enetree from the Duck Pond Eatery and Beer Garden is included in the price of your ticket. En joy your food before or after your cruise or take your meal on the cruise boat. Meet at the Duck Pond Eatery and Beer Garden next to Paddlers Village for dinner and the cruise.
E7974 W HWY M-28, Christmas, MI. Phone: 906-387-1695
Book Online
AuTrain Beach Resort and Campground
Modern Camping at Paddlers Village
Duck Pond Eatery and Beer Garden
Cruise Around Grand Island
Pictured Rocks National Lakeshore
Map of the Pictured Rocks National Lakeshore
Munising Lodging and Business Page
Upper Peninsula Traveler Home Page
Photos: Uncle Ducky Outdoors